Yanshuoda Product training event
Yanshuoda Product training event
Time:2023-05-31 / Read:78
Shenzhen Yanshuoda Technology co,LTD was established in 2013, Yanshuoda has focused on the independent research and development of LED power supply products all the time. Now Yanshuoda has formed brand advantages in the field of LED non-waterproof power supply, LED waterproof power supply, LED dimmable power supply. In recent years, the company's staff has been growing, in order to make our own staff more understanding of the product, better to show Yanshuoda products to our customers and friends. A product knowledge training meeting was held in the training room at 4pm on Feb 28, 2023, with YSD's General Manager Mr. Wu as the main speaker. The participants were mainly from the sales team and other employees who were interested in the products.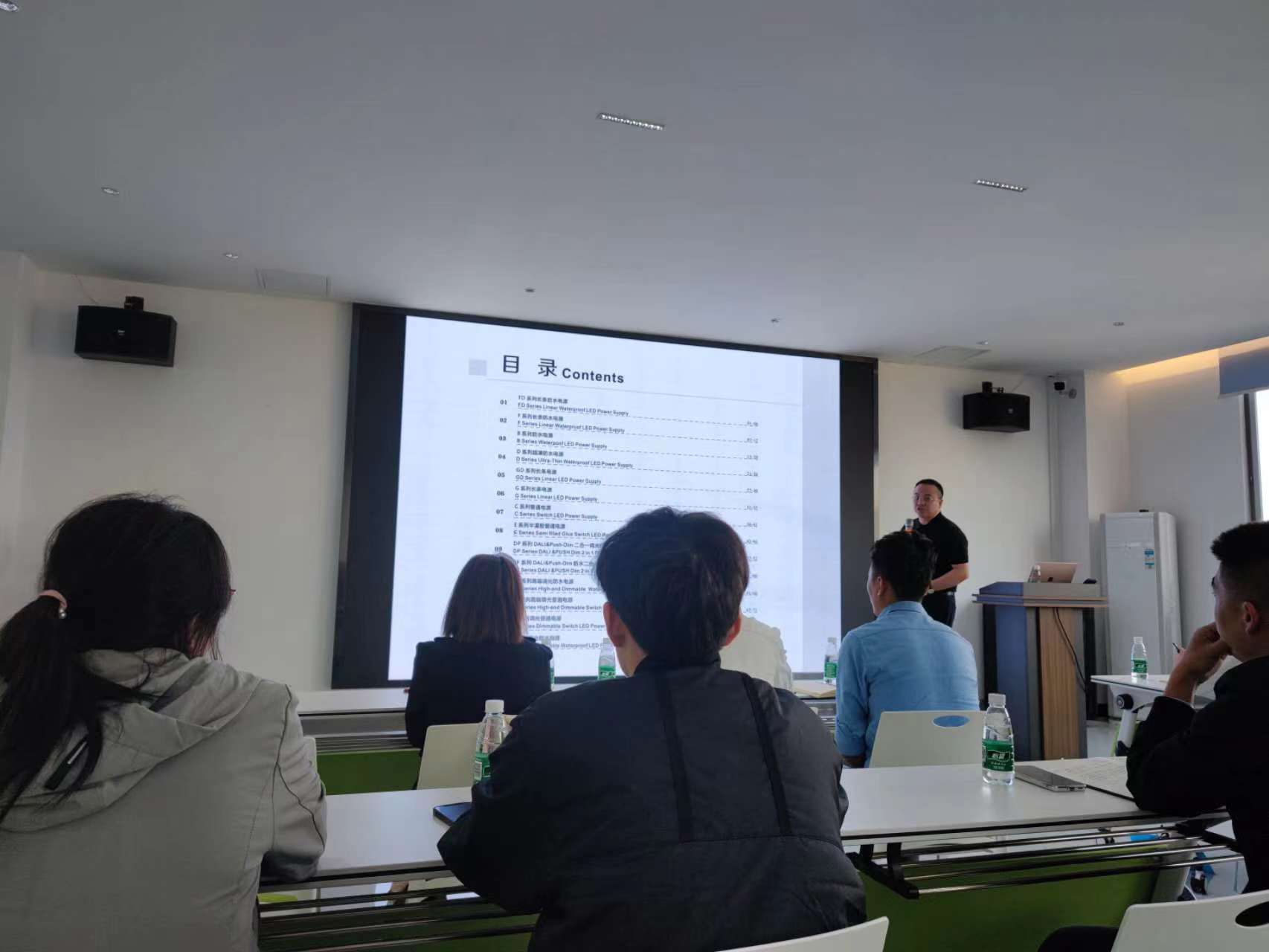 The training is divided into three parts: firstly, the naming rules of the products; secondly, the introduction of the products; thirdly, the scheme of using the products.
The first part is the product naming rules, mainly introduced the letters of the product name represent what meaning, such as YSD-100WHB-12, YSD represents Yanshuoda, 100W represents the maximum power is 100W, H represents the input voltage 175-264V, B represents B series LED power, 12 represents the output voltage is 12V. The second part is the product introduction, this part introduces the company's existing products and the new products that are being developed and will be launched soon. It mainly introduces the power, features, functions and applicable environment of each product. At present, the company produces LED waterproof power supply, LED dimming power supply, LED non-waterproof power supply, LED linear power supply. The output voltage can be done 12V, 24V, 36V, 48V, etc., as well as other output voltage parameters can be customized. The wires used for waterproof power supply are the standard VDE wires, and the wires for input and output as well as the plugs of each country can be customized according to requirement of customers. Each type power supply is divided into common and high-end models, which can meet the different needs of different customers
The third part mainly briefly introduces the program used for LED power supply.