Shenzhen YSD launched F series-strip ultra-thin waterproof power supply
Your Position:
Home
>
News
>
Industry-news
>Shenzhen YSD launched F series-strip ultra-thin waterproof power supply
Shenzhen YSD launched F series-strip ultra-thin waterproof power supply
Time:2021-04-15 / Read:595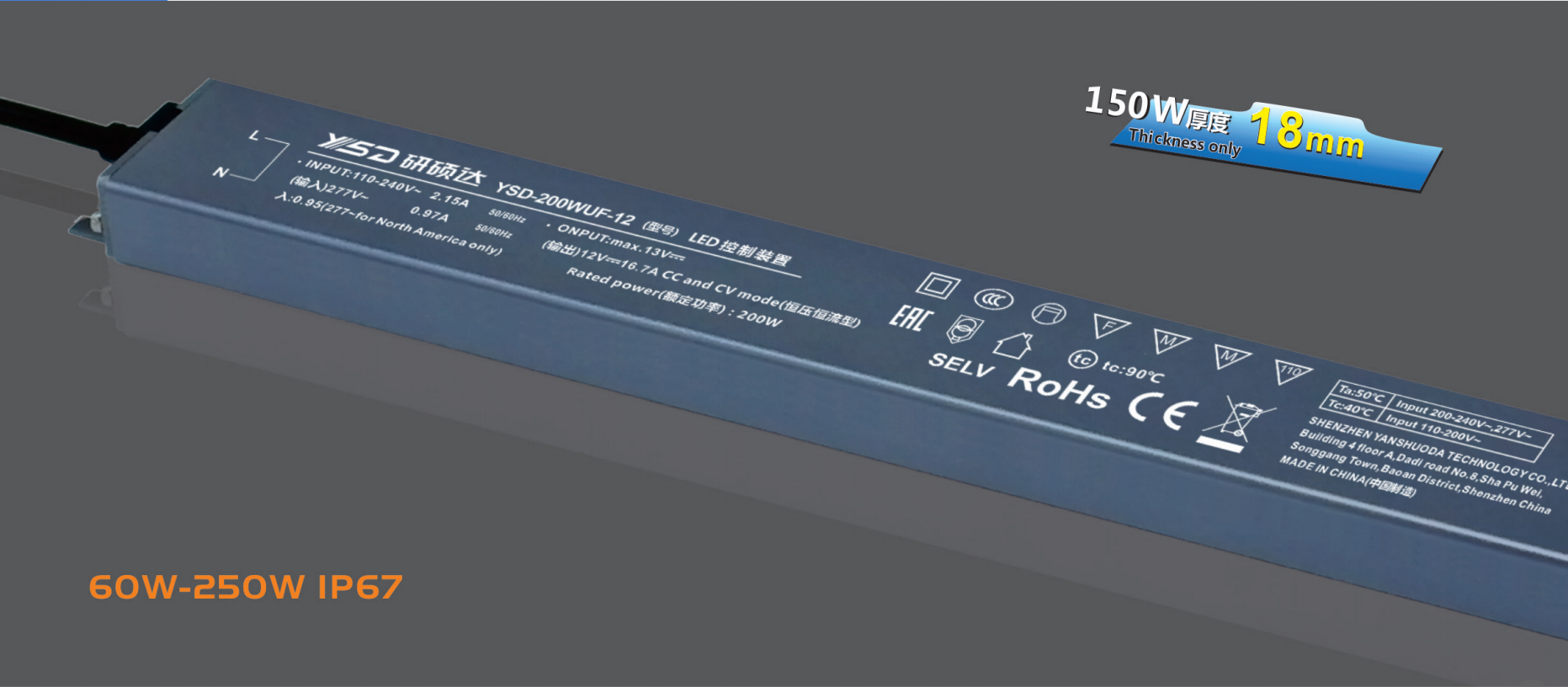 Yanshuoda F series-linear ultra-thin waterproof power supply is a new type of high-tech product, which plays an important role in the circuit system. Its advantages are mainly reflected in the following points:
1.The model has compact structure, reasonable design, small size, light and thin body, and the thickness of 150W is only 18mm.

2.The protection function is realized, and it is easy to disassemble and assemble, expand the installation range, and is easy to hang, and also improves the error rate during installation.
3.Low energy consumption, PFC>0.95, high efficiency, its conversion efficiency is as high as 93%, and the IP protection level is 67.
4.YSD F series-long line ultra-thin waterproof power supply has stable performance, even if the power frequency grid voltage changes greatly, it can still maintain a good working condition.
5.Product certification: Yanshuoda F series-long strip ultra-thin waterproof power supply has passed CE, CB, TUV, BIS, ROHS etc ;certifications.
Yanshuoda F series-strip ultra-thin waterproof power supply has a 3-year warranty. The product has built-in short-circuit protection, over-voltage, over-load, over-temperature protection, EMC (anti-interference, anti-radiation); it is advertising signs, light boxes, etc., special or small The best installation solution for space.